We push the boundaries of cooling technology, so you can push the boundaries of our modern world. Located in the growing tech hub of Austin, Texas, Sheetak develops sustainable, ecofriendly solid-state cooling, heating and energy harvesting technologies with breakthrough efficiencies – enabling attractive economics for the company's quantum thermoelectric chips across an expanding range of use cases.
What We Do
QOOL Chip™ and CENTUM™ thermoelectric devices enable precise and efficient thermal management of lasers, optical transceivers in communications and data centers, and thermal cyclers for genomics.
EON™ Energy Harvesters are the highest couple density devices, delivering voltage and power without the need of costly and inefficient boost circuits.
VADE™ and INTEGRITY™ temperature assurance products have been developed for cold chain transport and last mile delivery for vaccine coolers, food and beverage, and ice cream freezers. The world is changing, and truly portable and modular refrigeration is needed for the transport and delivery of the future.
Our Vision
At Sheetak, we believe in creating cutting-edge cooling and heating technology that is cost-efficient, environmentally friendly, and of course, highly effective. We leverage over a century of expertise and an extensive portfolio to develop pioneering cooling, heating and energy harvesting solutions.
Our VADE & INTEGRITY product line are gel and ice free, reducing both waste and cost. Our goal is to empower a sustainable portable cold chain transportation paradigm for the 21st century, ultimately leading to the phasing-out of greenhouse refrigerants and flammable hydrocarbons.
We strive for this level of impact in every product we develop.
Why Sheetak?
We have over 100+ years of knowledge and application of solid-state cooling, thermoelectric devices and structures, and thermal management.
Our formidable IP portfolio related to Quantum Thermoelectrics, Energy Harvesting, Portable Coolers and refrigerant free GREEN COOLERS® includes more than 25 patent applications in the US, the PRC, and India, and has been granted 11 patents in US, PRC, and India.
In addition, the IP portfolio includes trade secrets about optimal material compositions, fabrication methods, quantum thermoelectric device designs, circuit designs and architecture, and volume manufacturing that are not patented.
Our state-of-the-art facilities in Austin, Texas can fabricate advanced thermoelectric modules – starting from thin-film devices, to assembly of chips and engines, and integration in systems of all types.
About Our Leadership Team
Uttam Ghoshal
Founder & CEO
Uttam Ghoshal is an entrepreneur pioneering the commercialization of electronic refrigeration. He was a Master Inventor at IBM Research, the Founder of Nanocoolers Inc., VP at Cypress Semiconductor/Sunpower, and an Adjunct Professor at UT Austin. He has managed $30M+ US DOE & DOD funded programs, holds 150+ patents, and received his Ph.D. (EE) from UC Berkeley.
Chris Munson
Chief Financial Officer
Chris Munson has been CEO or CFO of numerous companies, from startups to businesses doing $50 million in revenue. He started his first company at age 21 after graduating from the University of Texas. Chris was named Austin Young Entrepreneur of the year in 1989.
Brandon Noska
Director of Product Management and Sales
Brandon Noska has over 20 years of experience in successfully bringing new technologies and products to market for the thermal management, lighting, electronics, energy, and aerospace industries. He has held leadership and executive positions at Nanocoolers, Augmentix, Nuventix, Bridgelux, and Kaspar Ranch Hand.
Key Kolle
Director, Operations
Key Kolle has 25+ years of experience in silicon process technologies at Cirrus Logic, Silicon Labs, and Vitesse Semiconductor.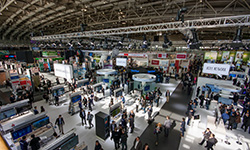 OCT 23
Thermal LIVE 2019 | Virtual (Presenting)
Thermal LIVE is a free, 2-day online event for electronics and mechanical engineers in the thermal management space. Join thousands of other thermal management professionals to learn the latest innovations and techniques directly from industry thought leaders.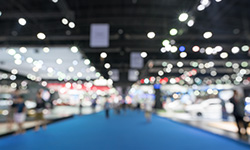 NOV 4-6
Semi-Therm Thermal Technologies Workshop 2019 | Richmond, WA (Presenting)
A new addition to the Semi-Therm family, the Thermal Technologies Fall Workshop is an advanced technology workshop, comprised of two days of technical presentations on electronics thermal management topics.