No Cords, No Ice, No Problem
Sheetak's patented technology for portable temperature assurance products is your solution for Last Mile Delivery and Cold Chain Transport.
On top of standard services like pharmaceutical, healthcare and food transport, there has been a recent explosion of ecommerce, mobile vending, in-vehicle vending for rideshares, and delivery apps.
This has led to a growing need for reliable, sustainable methods of temperature control for the duration of shipping time.
Sheetak's ultra-lightweight, iceless, cordless portable coolers allow products to remain fresh and undamaged during transport.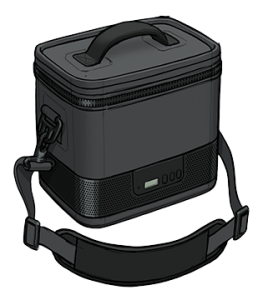 How it Works
Our patented temperature assurance products use Sheetak's Solid State Cooling Engines in combination with our Temperature Assurance Management System.
The Temperature Assurance Management System is used to monitor, datalog, record, and provide precise temperature control across environmental conditions, from extreme cold to extreme heat.
The core temperature assurance engine can be scaled to fit a wide variety of form factors and applications.
Features:  
Battery Powered

 

Solid State Temperature Control for Cooling and Heating

 

Ice and Gel Pack Free for less waste and less cost 

 

Ice and Gel Pack Free for less waste and less cost 

Mobile

 

Connected

 
Industries:  
Pharmaceutical

 

Food & Beverage 

 

Healthcare

 

Electronics Materials

 

Factory/Industrial

 

Research/Laboratories

 

Events

 

Telecomm and Datacenters

 
Potential Applications:  
Vaccine for COVID 19, ultra-cold, -80° C

Precision temperature control of vaccines, medicines, and other high-value products


Online food order and delivery 

Ecommerce

Mobile vending

 

In vehicle vending/In vehicle refrigeration for rideshare or other delivery services

Cold chain transportation and temperature-sensitive shipping

 

 

Outdoor events

, sports and recreation

 
viagra professional